Melbourne Dinner, June 2023
6:00pm Thursday, 22 June 2023
10:30pm Thursday, 22 June 2023
Are you ready to join the charge towards a sustainable and resilient future? We have an incredible opportunity for you at the upcoming APGA Melbourne Dinner. Our guest speaker, Prof Michael Brear, Director of The Melbourne Energy Institute, will be presenting on the ground-breaking initiative: Net Zero Australia!
As we face the urgent need to reach net zero, it's time for each of us to take action. Net Zero Australia is an extraordinary campaign that aims to revolutionize our nation's approach to environmental sustainability. This initiative envisions a future where Australia achieves net zero greenhouse gas emissions, preserving our planet for generations to come.
Net Zero Australia is a global collaboration between the University of Melbourne, the University of Queensland, Princeton University, and the management consultancy firm Nous Group.
The goal of Net Zero Australia is to provide a clear understanding of the challenges and opportunities related to achieving net-zero emissions in our country. This initiative focuses on both domestic and export emissions and aims to help individuals, communities, companies, and governments in the following ways:
Scale, complexity, and cost: It helps us comprehend the magnitude, intricacy, and financial implications of achieving net zero emissions.
Future possibilities: It explores different scenarios and pathways for our future, considering various factors that could shape the transition to net zero emissions.
Individual contributions: It guides us on how each of us can contribute to the necessary changes, emphasizing the role of individuals in addressing climate change.
Avoiding unintended consequences: It highlights the importance of minimizing unintended negative effects and finding ways to mitigate them.
Net Zero Australia adopts an unbiased, evidence-based, and technology-neutral approach, drawing inspiration from Princeton University's Net Zero America study. It aims to provide valuable insights without being driven by political interests.
If getting firsthand knowledge of the study is not enough, attendees can look forward to an evening at the Hyatt with engaging conversation, excellent food and drink, and the chance to network with like-minded individuals.
Bring a friend or colleague to share in the experience and enjoy it together as we tackle a net zero future.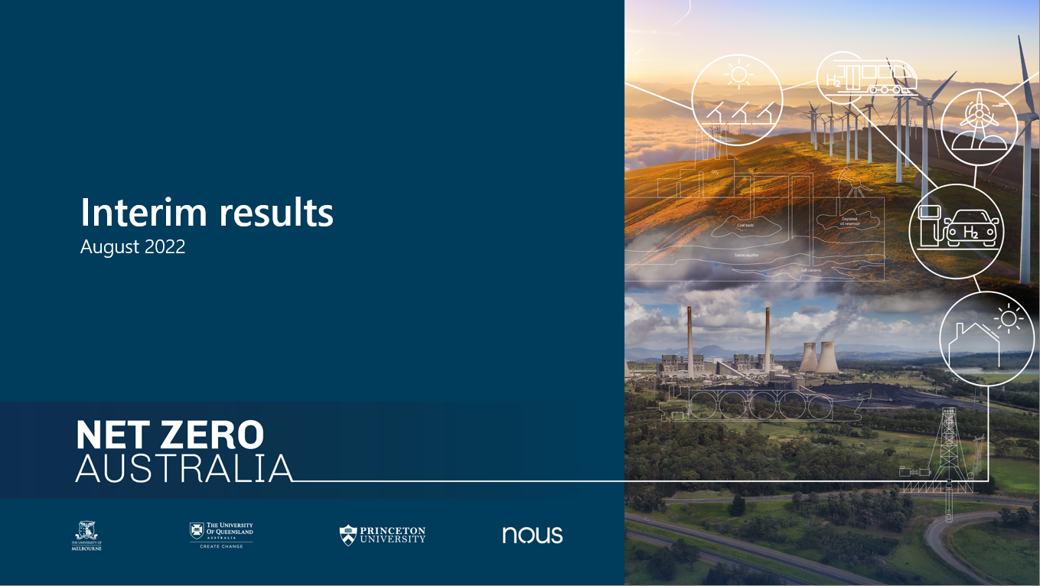 ---
More about our guest speaker: Prof Michael Brear, Director of The Melbourne Energy Institute
Michael Brear is the Director of the Melbourne Energy Institute at the University of Melbourne. He guides the Institute's research on the technical, economic, environmental and social impacts of energy systems. His own research is collaborative with industry and government on the technical, economic and environmental analysis of transport and energy systems, systems with reciprocating engines and gas turbines and combustion of conventional and alternative fuels. Michael is a Fellow of Engineers Australia and the Australian Institute of Energy and he previously established the University's Master of Energy Systems. Prior to commencing at the University, he worked for ICI Australia (now Orica), then undertook graduate studies at Cambridge University and post-doctoral research at the Massachusetts Institute of Technology.
RSVP: by Thursday 16th June 2023
---
Cancellation policy
Cancellations received by COB Thursday 8th June 2023 will be fully refunded. Cancellations after this time are not refundable, however, substitutions will be accepted.
APGA Event Code of Conduct
APGA has a code of conduct for events to be observed by all attendees at our events. Please read it.
Additional Information
Our Sponsors